Mission Statement: Build trusting relationships with our clients while providing the advice and services needed to enable them to succeed financially.

Elev8 Financial Group was established to provide efficient, comprehensive solutions to businesses, individuals and non-profits. Our primary services include bookkeeping, accounting, QuickBooks consulting/training, taxation, financial planning and advisory services. We also offer a host of tailored services that cater to your unique needs.
The Elev8 team serves a wide range of individuals, corporations, partnerships and non-profit organizations. We have significant experience in the accounting issues, company structuring, financial issues and tax laws that impact our clients. We are unique in that our years and breadth of experience allow us to provide an array of services uncommon for a firm of our size.
Elev8 is dedicated to serving all of your financial needs. To accomplish our mission, we focus on maintaining a continuous personal relationship with our clients and provide only the highest level of expertise and professionalism possible.
Elev8 Team
Neal Kohtz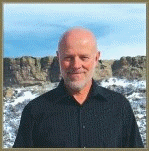 The principle of our firm has been a CPA for 32 years and has extensive experience in tax, financial accounting, managerial accounting, business finance, business management and consulting services to small and mid-sized companies. He has a Bachelors of Science/Accounting from the University of Colorado, a Masters of Taxation from the University of Denver and is a member of the Colorado Society of Certified Public Accountants and the AICPA.
Emily Hoffman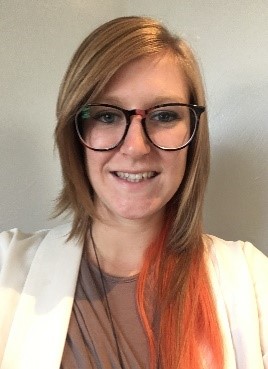 I'm Emily, I'm from New York and I love cows. I graduated from college in Albany, NY in 2012 with an accounting degree. I moved to Boston, where I worked at a construction company and enjoyed the city life. After living there for 3 years I wanted more nature and camping and hiking, so that is when I moved to Bozeman, MT. Since being in Montana I have found a great team to work with at Elev8 Financial group, learned from them and completed my Enrolled Agent licensing in May of 2017. I hope to provide a solution for all of your accounting needs.

Elizabeth Mead
I was born and raised in Southeastern Montana. I graduated from Montana State University in 2010 with a B.S. in Accounting and 2011 with a Master of Professional Accountancy degree. I spent five years working as an accountant/materials manager/ISO internal auditor for a medical research electronics manufacturer in Bozeman. In need of a change and broader opportunities, I started work for Elev8 Financial Group in early 2016. I am now a QuickBooks Online Advanced ProAdvisor and an Enrolled Agent. I am excited to continue to learn and to use my existing analytical skills and tax knowledge to help you with all of your financial and business needs.
Brenda Croghan
I'm a native of Great Falls and graduated from MSU with a B.S. in Film and Television. Most of my career was spent as an administrative assistant in France. My aim as Office Manager is to ensure that the Elev8 Financial Group office runs smoothly and efficiently, that clients are smiling, and my co-workers are free to concentrate on providing the best service to our clients.
Paula Mizell
After being raised in Great Falls and joining the Air National Guard, I served 28 years in the Air Force in Florida and Washington DC. While in DC, I earned my Masters Degree in Strategic Public Relations from George Washington University. I retired from the Air Force in 2015 and found myself needing to return to the Big Sky and enjoy all Montana has to offer. I enjoy working with the staff of Elev8 and look forward to serving you.
Bryan Mizell